Why
The purpose of the V-Seeds Community is to encourage cancer warriors and non-cancer friends who are willing to "explore breakthroughs and growth of a new life" to gather on this platform, learn together, support each other, exchange ideas, meet new people, and share yourself…
This is because cancer is a big issue in life. Whether you are a cancer patient, a family member or even a normal person, you can better understand your life by understanding the process of cancer, including lifestyle changes, family communication, interpersonal relationships, your own attitudes and views etc...
To make breakthroughs and grow, you must have a good teacher, a good environment and plenty of community support. This is only achievable by discarding the old, closed-up lifestyle.
It is thus the wish of V-Seeds Community to encourage more and more cancer warriors, family members, caregivers, and friends to participate in our courses and activities through point-system subsidy, with the aim of forming a larger community of mutual aid that learns, plays together, shares and grows together!
Life is full of fun and unlimited potentials. There are plenty of choices in life which are ever-changing, so why should we lock our paradigm in a vicious cycle? Are we going to explore other things that we can do to accomplish goals and missions? Or, are we going to stick to our bad habits, insular lifestyle and old paradigm?
What 何为
V-Seeds Community offers 5 major projects: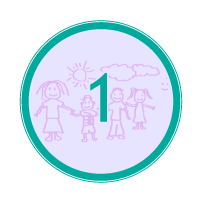 1. VcareCancer - A life of positive energy
'VcareCancer' is a platform for cancer warriors, family members, caregivers, and non-cancer friends to share and communicate with each other. Here, we promote the concept of 'integrated support', and hope that everybody can encourage and help each other through interpersonal relationship, sharing and communication, so that cancer warriors can gain more confidence and strength to reinstate their physical and mental health. Special emphasis is given to the management of 'reducing the risk of recurrence', and we sincerely hope that everybody can enjoy a healthy life.
*People sharing good quality content will be rewarded with Seeds points
*Product advertisements are strictly prohibited within the Community, but sharing experience, exchanges and suggestions are encouraged.
*The Community manager shall have the right to delete any non-conforming posting.
*Contents full of positive energy are strongly encouraged.
'Let's care, face and grow together!'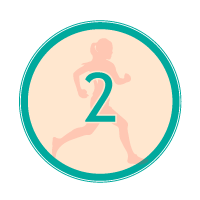 2.HowVplay? - Passion to Explore a New Life
How helpful are outings for cancer warriors? Unless it is inconvenient to do so, going out can have a significant, positive influence on one's emotions and beliefs! Cancer warriors must constantly remind themselves that 'Don't Be A Professional Patients', meaning they should not rely too much on other people's help. In addition to making new friends for mutual support, activities can help cancer warriors to be more independent so that they can socialize and get to know new environments, an important spiritual reminder to the physical body.
The online community
(
FB.com/howVplay
)
will post a variety of events that will be properly categorized to include workshops, creative culture, life education, performing arts, healthcare, gatherings, charities, etc...
You may choose to participate in a fun event with your friends, or make new friends directly in the online community.
* Some activities are eligible for reward point, while there are also no-point activities, free events or pay events.
'Together, let's move it in a new environment'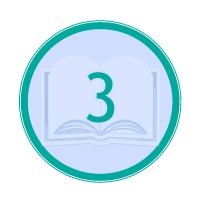 3. vSeeds Learning - Inspiration of a New Life
Is this the only way to live our lives? In fact, your potential is far beyond your own perception!
What we can do is far beyond our imagination! But we usually live by preconceived ideas which limit our lives... Are we willing to abandon past knowledge, past paradigm and openly accept new perspectives and new horizons? Every change starts with a thought. We should maintain a learning attitude and let professional teachers in various expertise guide us so as to reacquaint with ourselves, understand relationships in a brand new light, discover the power of communication and the true nature of life.
Free one-minute video every week—from medical knowledge, healthcare, life to life education, letting us lead a good life in body, mind and spirit.
* Some courses give reward points while some do not. Some are free while others are pay courses. There are also public courses and private ones.
* Since each course varies in terms of length and depth, you are advised to subscribe to our private group to track a longer and more in-depth course content.
'Let's learn together from a brand new perspective'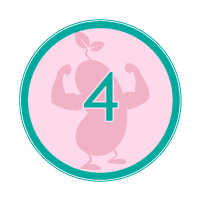 4. 180 Seeds Promo - The Basis of a New Life
Build a strong base for your constitution on your own free will and with a strong commitment. Help yourself with persistence. That is the primary basis for long-term health.
'180' is a point subsidy concept originated from the initiative of encouraging cancer friends to commit to a 180-day lifestyle change while using TXL at the same time to stabilize the constitution so as to get a box of free TXL.
In addition, more products, services, courses, etc. that can help you regain a healthy life will be included in this point subsidy system. Visit vSeeds Redemption Mall to view redeemable items.
'Let's recover our power in 180 days'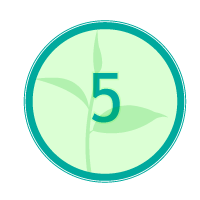 5. vSeedling Project - Sharing the Value of Life
The more you share, the more you will gain? Become a rich ocean by sharing your life experiences with people around you. His life may change because of your words!
The V-Seeds Program is a sharing program that allows introducers to accumulate more subsidy points by introducing friends as members. We hope that V-Seeds can form a larger community so that we can have more resources to provide greater value and better content for the community!
*For operation details, please refer to the following content.
'Life is worth sharing, so let's help each other grow!'
---
We / Seeds
But why V-Seeds? Because "V" is the homonym of "We", which conveys the meaning of 'together'. This concept is derived from encouraging cancer warriors to come out and know more friends for mutual support, because their frame of mind is as important as the medicine they take. Changing internal family relationship through external relationships is an important life lesson on the road to fighting cancer.
And 'Seeds' denotes new life and rebirth, analogous to the fact that having cancer is a reflection of the 'death' or bottleneck (perhaps work, an intimate relationship, family, money etc.) of past lifestyle (habits, beliefs etc.), or that life has lost its glamour or meaning. To be reborn, we must transform old beliefs, habits and life patterns as well as begin to develop new relationships, a new mindset and experience new things.
V-Seeds, a brainchild of Tombo Enterprise, was kicked off in 1.5.2019. Tombo Enterprise became the agent for TXL and initiated the business of serving cancer patients in 1993. For 20 years, we have been working hard to give cancer patients and their family members advice, education, and companionship.