Refer a friend and earn more points 介绍朋友可获取更多分数: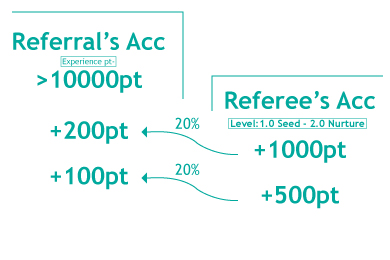 When your referred downlines accumulate Seeds points, your account also gets 20% of the points
vSeedling Project (Referral Plan) only allows one account for each referrer. Once you have registered an account, you cannot register any referee after that.

The referrer of the vSeedling Project (Referral Plan) must have 10000 points before he can obtain 20% of his downlines' points.

When a downline attains the rank of 3.0Growth, the referrer will cease to obtain 20% of the former's Seeds points.
当您的被介绍下线累积种子分数时,您的帐号也同时获取20%的种子分数
介绍者只能有一位。已注册的帐号不能再输入介绍者。

介绍者自己必须先拥有10000分,才可开始获取下线的20%种子分数。

当下线的等级升至3.0Growth,介绍者将停止获取20%种子分数。
Ranking - Experience PT 级别 - 经验分:

Point Subsidy by Tombo Enterprise:


Collect Points:
Everytime you make a purchase you will acquire points. Points acquired for each products as below: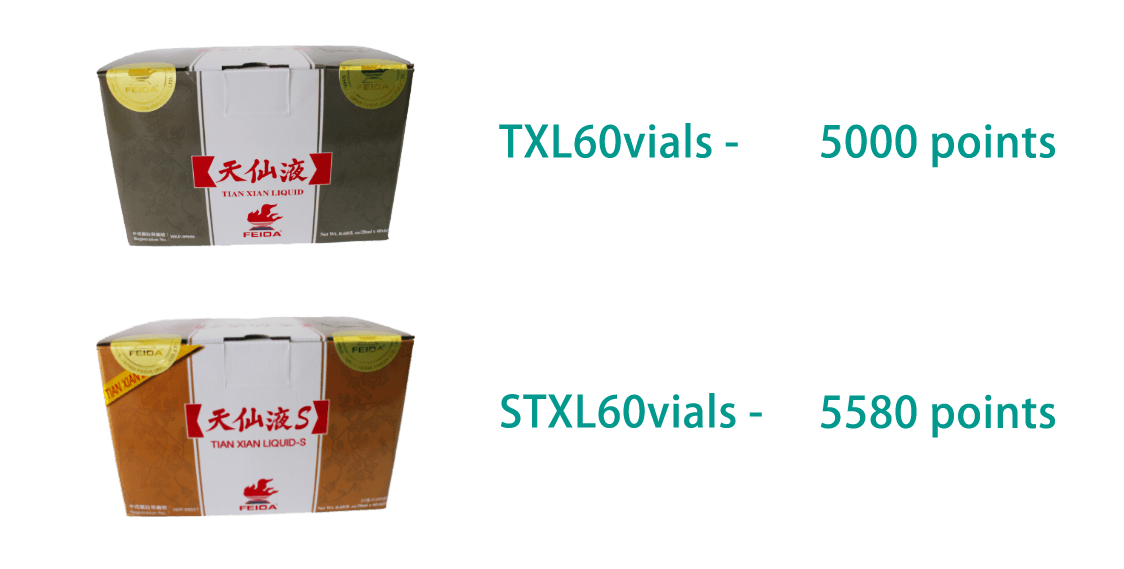 Redemption Points: